Welcome to Hanly Motors.
Hanly Motors can be found in the heart of Roscommon Town, on the Lanesboro Road (You will get directions here).
Hanly Motors cater for all your motoring needs, car sales, car servicing, crash repairs, 24 hour recovery and tyre sales. We are ideally located for motorists throughout Roscommon Town and county.
2015 Audi A5
Year 2015 / 124,382 Miles
2013 Audi A6
Year 2013 / 91,769 Miles
2015 Ford Focus
Year 2015 / 82,545 Miles
2017 Ford Focus
Year 2017 / 121,107 Miles
2018 Ford Focus
Year 2018 / 35,760 Miles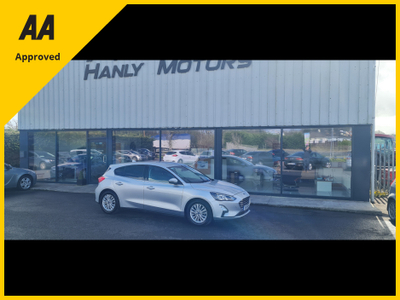 2021 Ford Focus
Year 2021 / 21,769 Miles
2019 Ford Ranger
Year 2019 / 60,369 Miles
2020 Ford Ranger
Year 2020 / 91,426 Miles
2021 Ford Ranger
Year 2021 / 47,986 Miles
2018 Ford S-Max
Year 2018 / 68,602 Miles
2016 Hyundai Tucson
Year 2016 / 117,781 Miles
2021 Hyundai Tucson
Year 2021 / 37,033 Miles